Automotive
Best Nexen Tyres You Should Consider Buying
Nexen is a tire manufacturing company founded in 1942. It has its headquarters in South Korea. It has a good reputation in terms of quality that is very important for a good driving experience. The tires are affordable and require less maintenance.
Why choose Nexen tires?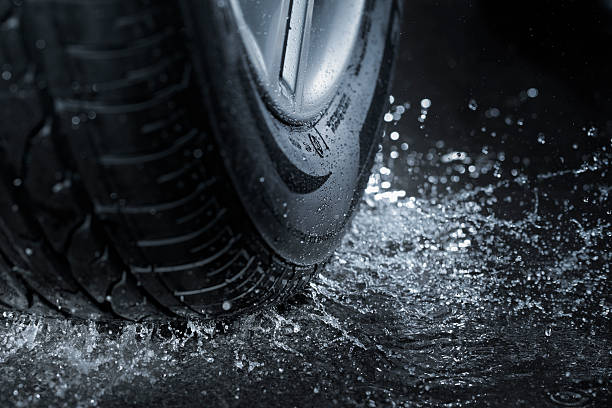 Nexen tyres are less expensive compared to other tyre manufacturing companies. It is well known for its innovative technology and environment-friendly approach towards tyre manufacturing. These tyres make your car stand out in the crowd by adding a visual appeal to your car.
Here are the best tyres offered by Nexen tyres:
Nexen N'Priz AH8
Nexen N'Priz AH8 is an all-season tyre. It has characteristics of both summer and winter tyres. It has a special construction which allows the tyre to perform well in high and low temperatures.
Here are a few main features of Nexen N'Priz AH8:
The sipes and ribs are evenly separated providing excellent handling.
The noise performance of the N'Priz AH8 is far better than its predecessor.
The wave sipes improve the grip during snow and excellent driving experience in all seasons.
Nexen N'Priz AH5
Nexen N'Priz AH5 is an all season's tyre. The rubber compound and tread pattern of this tyre are designed in such a way that it is ideal for both kinds of weather.
The main features of Nexen N'Priz AH5 are as follows:
The tread construction of the tyre eliminates unnecessary vibration and increases overall quality of travel.
The symmetric tread pattern delivers good cornering stability.
It offers an amazing wear resistance.
Nexen CP661
Nexen CP661 is a summer tyre and is highly stable that makes it very safe.
The main features of Nexen CP661are as follows:
The noise level and vibrations are minimised in these tyres.
It has greater contact with the road that helps in water clearance.
These tyres provide a smoother cornering.
These are very affordable compared to other summer tyres.
Nexen N'Fera SU1
Nexen N'Fera SU1a summer tyre designed to provide optimal performance in wet and dry roads during summers.
The key features of Nexen N'Fera SU1are listed below:
It has good braking performance because of the dry grip technology used.
Cornering and steering abilities are great because of the higher contact patch with the road surface.
It delivers excellent grip and good handling because of its unique rubber component.
It has driving stability even at a high speed.
Nexen N7000
Nexen N7000 is an all season's tyre that offers high performance.
The main features of Nexen N7000 are stated below:
It has good handling and cornering due to the rigid shoulder block design.
The braking distance is short in these tyres.
The wear and tear resistance of this tyres reading is better than its previous versions.