Udaipur is a beautiful city in Rajasthan. Situated in the southernmost part of Rajasthan, this city is also known as "The City of Lakes" or City of Lakes or City of Palace. Udaipur is also known as Venice of East.
Surrounded by seven lakes. The five most famous of these lakes are Fatehsagar Lake, Pichola Lake, Swaroop Sagar Lake, Rangsagar, and Doodh Talai Lake.
Udaipur city was founded in 1558 by Maharana Udai Singh II. Udaipur was made the capital of the Mewar kingdom after Chittorgarh was captured by the Mughal ruler Akbar.
Famous tourist places of Udaipur
Lake Pichola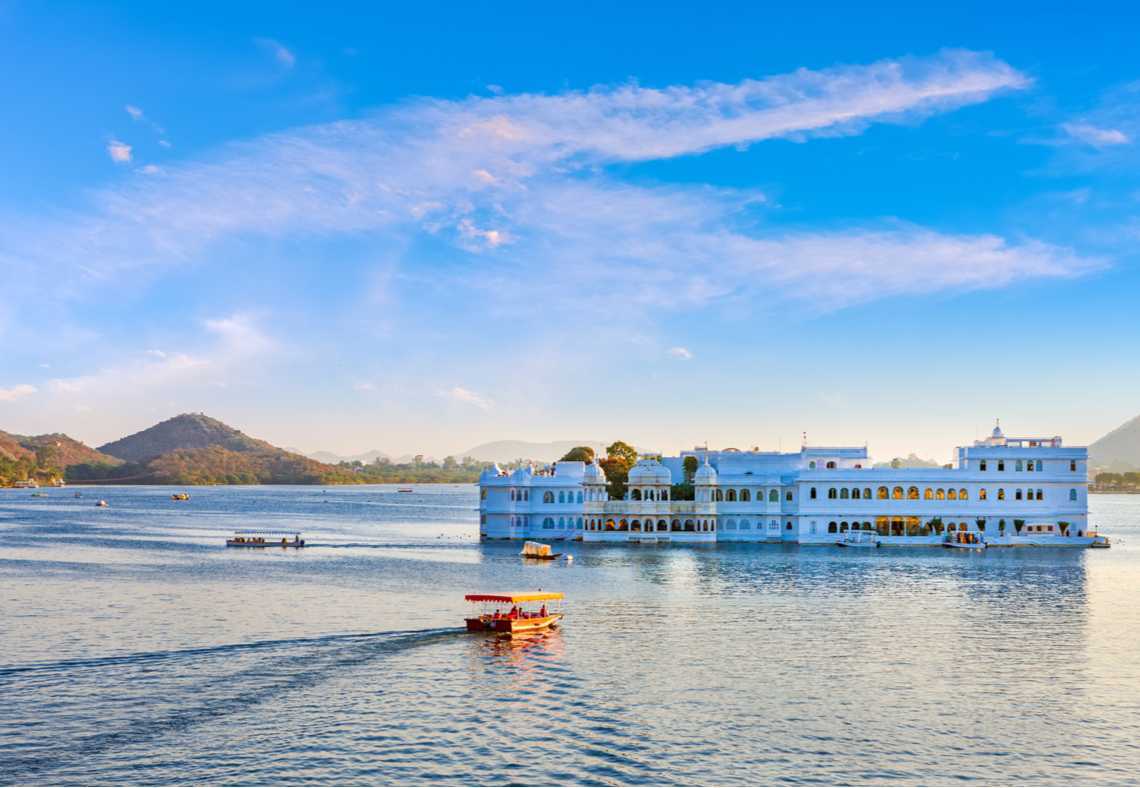 Lake Pichola is an artificial lake situated in the heart of Udaipur. It is the oldest and largest lake in the city. This serene lake attracts thousands of tourists every year due to its beauty. Surrounded by the Aravalli hills, majestic palaces, this place is nothing less than a paradise for nature lovers.
Along with this, Lake Palace is situated on Jag Niwas Island in the middle of Lake Pichola. The Lake Palace was built in the year 1743 by Maharaja Jagat Singh to get coolness in the summer season.
There are four islands on Lake Pichola:-
Jag Niwas – Lake Palace is built on this island.
Jag Mandir – The palace with the same name is built on Jag Mandir Island.
Mohan Temple – From this island, the king used to watch the annual Gangaur festival.
Arsi Vilas – Arsi Vilas Island had an ammunition warehouse in the past. There is also a small palace here, from this place the Maharana of Udaipur used to enjoy watching the sunset.
City Place
City Palace is built on the banks of Lake Pichola. It is considered to be the largest royal complex in the whole of Rajasthan. This magnificent palace was built by Maharana Udai Singh in the year 1559 and was considered to be the main center of power of the Mewar kingdom.
The City Palace houses a museum that displays some of the best colorful paintings and traditional Rajasthani architecture. After this, you can visit the Jagdish Temple inside the City Palace complex. You can also see the spear, armor, and sword of Maharana Pratap in this museum.
Fateh Sagar Lake
Fateh Sagar Lake is a very beautiful and sparkling lake and is one of the major tourist attractions of the region.
Surrounded by the Aravalli hills, it is the second-largest artificial lake in Udaipur which is popular for its natural beauty. There are three different islands in Fateh Sagar Lake.
The largest of these islands is called Nehru Park and also houses a boat-shaped Best restaurant in Udaipur and a small zoo.
The second island has a public park with water-jet fountains. The third island has the best solar observation site in all of Asia.
regular Boating – 30 Rupees/Person
-Motor Boating – 200 Rupee/Person
-Speed Boating – 200 Rupees/Person (30 Minutes only)
Jag Mandir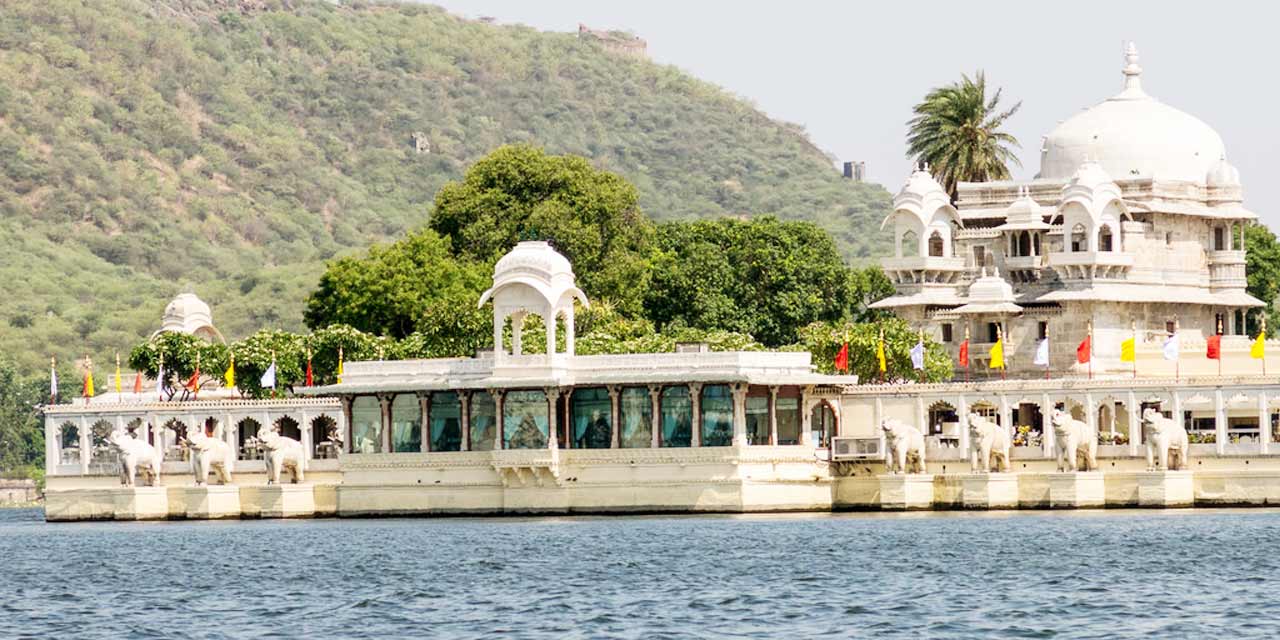 Jag Mandir Palace or 'The Lake Garden Palace' is a magnificent palace situated in the center of Lake Pichola. This three-story building is an example of beautiful architecture and is made of marble and yellow sandstone.
The palace currently houses a museum where one can see the history of the palace and there is a restaurant named 'Darikhana' where traditional Rajasthani food is available.
Sajjangarh Palace
If you go to Udaipur, do not forget to visit Sajjangarh Palace. This palace is situated on the top of a hill, outside the city of Udaipur.
Sajjangarh Palace was a former royal residence of the Mewar dynasty, which ruled the place for centuries. It was built by Maharaja Sajjan Singh to see the clouds up close during the rainy season.
From here you can have a beautiful view of the entire Udaipur city and all the lakes built in this city as this palace is built at a height of about 1000 feet.
Jaisamand Lake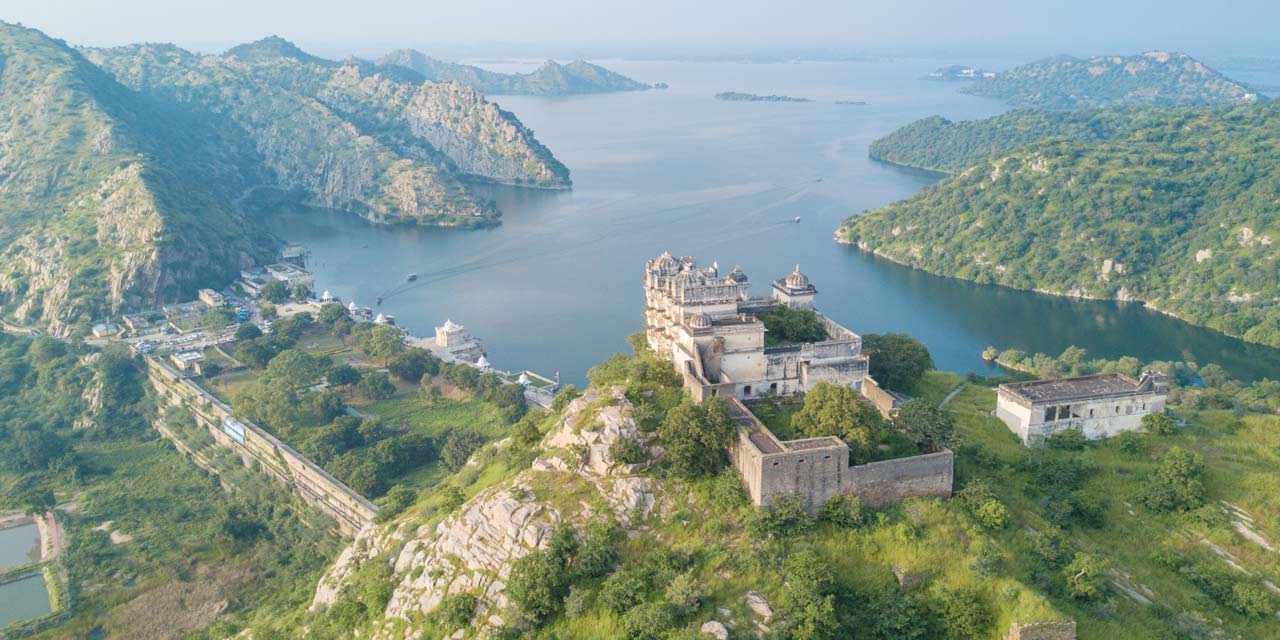 Jaisamand Lake is the largest artificial lake in the whole of Asia. This lake is located at a distance of 48 km from Udaipur. Jaisamand Lake was built in 1685 by Maharaja Jai Singh. This lake is a very big center of tourist attraction. There is an island in front of this lake where tourists can stay comfortably.
Vintage Classic Car Museum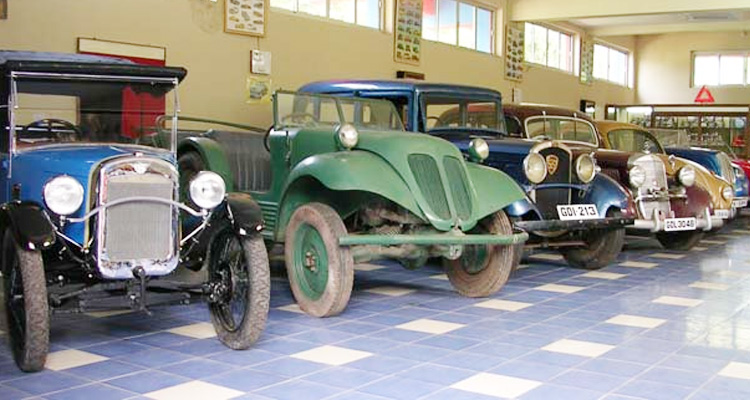 Are you fond of looking at old-fashioned vintage and fancy cars? If yes then you must definitely visit this museum.
Very attractive royal cars, trucks, jeeps, and other vehicles are kept in this car museum, which you can see here. Here you can see 22 vehicles at present, after seeing you will definitely reach the Royal Era.
Hathi Pol Market
Hathi Pol market is the biggest and famous market in Udaipur city. Here you can buy branded clothes ranging from local items of Rajasthan, among local items you can buy traditional home decor items, jewelry, and clothes. And here is also the Best Cafes in Udaipur, where people like the food very much. This market of Udaipur is also famous for miniature paintings and beautiful handmade paintings.
Moti Magri
Moti Magri is situated on the eastern bank of the Fateh Sagar lake of Udaipur city. A huge statue of Maharana Pratap has been built here, which has been built to honor Maharana Pratap's valor in the Haldighati battle.
The statue of Maharana Pratap is 11 feet high, and the weight of this statue is 7 tons. It was built in 1948 by Maharaja Bhagwat Singh. There is also a museum in Moti Magri where you can feel the glorious times of Maharana Pratap and Rajput history. Here you will also get to see the Kumbhalgarh fort and the model of the battlefield of Haldighati.
If you want to see the heritage of Maharana Pratap closely, then do not forget to come here at all. The place is full of greenery and is an ideal place to see the city of Udaipur.
Crystal Gallery
The Crystal Gallery has a very attractive collection of crystal artifacts and is considered to be the largest crystal collection in the world. This gallery is located within the Fateh Prakash Palace and was built by Maharaja Sajjan Singh in 1877. The viewing hours of the Crystal Gallery are from 10 am to 1 pm and in the evening from 3 to 8 pm
How to plan a Udaipur trip
Before traveling to any place, it is very important to plan for it, if you go on a trip without planning, then you go there and see the place, but when you come back from the trip, it seems that I wish I had stayed a little longer. Could have turned around well, had the trip been planned in advance.
That is why it is important to plan a Udaipur trip first before knowing which famous places to visit in Udaipur.
Udaipur also has a railway station and airport, so you can reach here by both means. The distance from Delhi to Udaipur is 664 km and the distance from Jaipur to Udaipur is 393 km.
Apart from this, you will get buses for Udaipur from almost all major cities.
Udaipur Trip Expenses
You will find a good hotel in Udaipur city for around 1000-1500 Rupees.
Apart from this, you will not have to take a separate taxi to roam in Udaipur because most of the tourist places are close to each other, yet if you want, you can take a cab of Ola or Uber which is cheap.
If you are going to visit Rajasthan, then keep a budget of 2000 Rupees / per person for food because the journey of Rajasthan cannot be complete without different types of delicious food here.